Pen drawer T-COM220B
Description
Beneficial features:
Metal drawer with metal slide out rails.
The drawer is 250 mm deep and 45 mm high.
Includes lock and tray insert.
The drawer is easily mounted underneath the tabletop and is functional for storage of pens, papers, etc.
Width:
220 mm
Available as accessories:
Felt andanti-slip mats for drawers.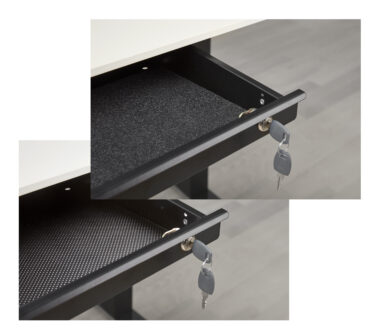 Article number:
T-COM220B.
More info:
Comes with installation instructions or contact us
You may also like…
Monitor Arm CPA12
For bestilling eller yderligere information bedes du kontakte os [DA]:
+45 75 85 85 00
info@complement.dk